Kathy Pelton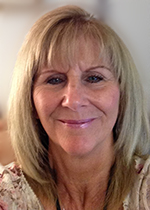 Pacific Northwest National Laboratory
PO Box 999
Richland, WA 99352
Send Email
Biography
Kathy has 25 years' experience with Pacific Northwest National Laboratory, with extensive knowledge of PNNL policies and procedures. She is responsible, competent, capable, and very reliable, and is a valuable resource to others. She shows strong initiative and judgment and strives to add value by finding solutions to more efficient processes. As Training Lead, IT Systems Support Lead, and Design Documentation Coordinator, she provides system configuration and data management support, which also includes the following responsibilities:
Design Documentation Coordinator for the Radiation Portal Monitor Project — 2007 to Present
Manages configuration and quality control across all design documentation to meet project activity requirements
Interfaces with Design Team to establish documentation process and procedures for tracking designs to meet milestone and deliverable due dates.
Ensures accuracy in design documentation by performing final quality checks before processing through ADC review and posting to Scoreboard for internal/external use.
Commissioning/Upgrade Documentation Lead — 2016 to Present
Responsible for preparing documentation to project site mangers for RPM initial deployments, reconfigurations and upgrades for the land border, seaports, mail facilities, and airports. This documentation is signed at the various sites after Go Live by CBP, DNDO, and RPMP. These are highly visible and used as acceptance of the deployment.
Transition Documentation Lead — 2016 to Present
Responsible for preparing documentation to CBP to transition sites that have commissioned after the 1 year maintenance that RPMP provides after a Go Live. This documentation is signed and accepted by CBP to take over the site(s). I work closely with the design leads, drafters, and design manager to acquire the necessary documentation.
IT System Support Lead for the Radiation Portal Monitor Project — 2011 to Present
Works jointly with the RPMP Systems Development Team Lead on project-level system development and implementation, e.g., managing new developments and system maintenance for the internal website, project documents, and similar project-wide electronic communications systems.
Serves as the "product owner" for these RPMP systems
Identifies information management and information systems problems, e.g., access issues, problems with TRIM interface with the internal website, and server outages or problems, and communicates these problems and recommends solutions to the RPMP System Developer.
Training Lead for the Radiation Portal Monitor Project
— 2006 to Present
Establish and modify as needed the overall project training policies and practices, providing recommendations to the Deputy Project Manager. Responsible for task budget.
Tracks training requirements and effectively uses the following tools and systems to complete the training processes:

The Enterprise Learning Management (ELM) system, which is used to issue training assignments, track completions, and generates reports to meet project requirements.
Generates and posts weekly status report on the Staff Training webpage on the project website.
The SharePoint training worksite for tracking actions items, and Lab-level training driven by the project.

Define, set-up, and manage the processes, e.g., steps to get training assigned/implemented, and tracked using the ELM system. Accurate implementation of the processes demonstrates satisfactory training by the RPMP staff.
Reports issues to RPMP senior management with recommended actions to resolve issues, e.g., identify a new lab-based training (Qualified Electrical Worker), coordinate with Subject Matter Expert (SME) and RPMP senior management to achieve consensus on staff needing specific training, develop the implementation plan and oversee the Training Coordinator to get the new training requirement(s) implemented.
Works with the Laboratory's ELM system staff and the development team to propose training system enhancements and to test functionality to make sure ELM adequately meets RPMP project needs.
Education and Credentials
R.A. Long High School, Longview WA — 1972 - 1975
Awards and Recognitions
2012 — PNNL, Outstanding Performance Award for the Radiation Portal Monitor Project for Outstanding Contributions and Dedication to Records Management
2011 — PNNL Outstanding Performance Award working with the Organization Development Directorate on the Lab Enterprise Learning Management (ELM) Training System
2010 — PNNL Outstanding Performance Award for the Radiation Portal Monitor Project
2009 — PNNL Outstanding Performance Award for the Radiation Portal Monitor Project
2003 — PNNL, Certificate of Appreciation for the Radiation Portal Monitor Project
2003 — PNNL, Outstanding Performance Award for the SERAD Program
2003 — PNNL, Outstanding Performance Award for the Environmental Technology Directorate
2002 — PNNL, Outstanding Performance Award for the Systems and Risk Analysis Division
2001 — PNNL, Outstanding Team Performance Award for the Office of River Projection Project
2000 — DOE, Certificate of Appreciation for the Office of River Protection Project